hey! welcome to the forums. here is my slayer. stock but for a sway bar kit.
and my revo.
after a hard days bashing
]
and all clean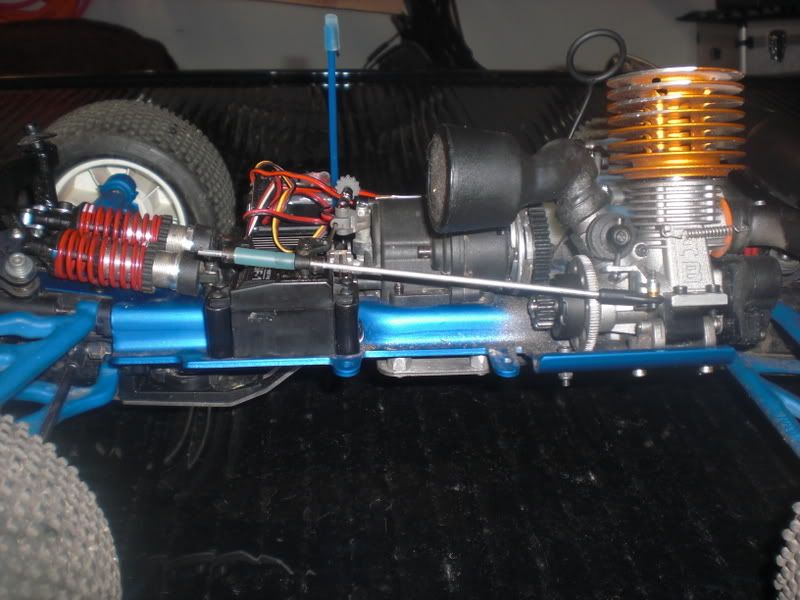 it started out as a 2.5. it now has a 3.3 chassis, rb 523 motor, rpm a-arms, rpm axle carriers, aluminum diff housings, mip cvds, hard core titanium skids, and a blue grove servo relocation kit (check the review section for info on that). and probably a bunch of other stuff I'm forgetting.