1.9″ Scale Crawler Shootout – Price
1.9″ Scale Crawler Shootout – Price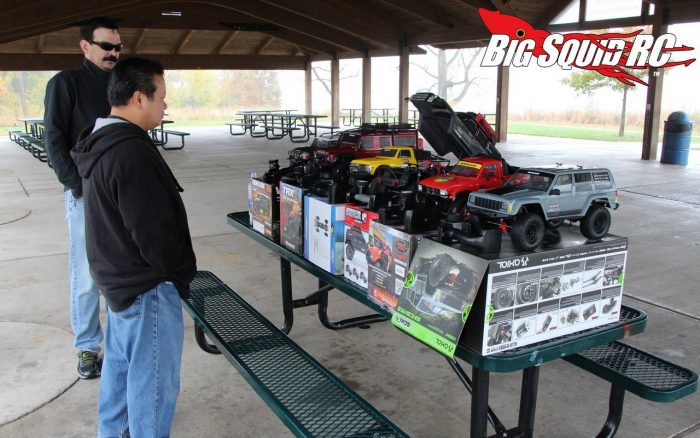 Of all the different categories in our shootouts, price is most likely the most important. Let's face it, some people only have a little money to spend on a hobby, while others do not even care how high a price is. Studies have shown that it is a giant curve, the less something costs, the more units will be sold. Sure, being the most inexpensive will help sales, but higher priced units typically come with more features and/or better quality. For the purposes of our shootout, we know that most bashers don't like to spend a lot of cash, therefore we have our price category. This not only shows how the pricing of the different trucks compare to each other, but also which ones are the easiest to afford if you are on a tight budget.
For our shootout we have not listed the absolute cheapest price that can be found for each truck. Instead we have listed the most common "street price" or MAP pricing. Without further ado, here is how they match up from cheapest to most expensive.
Results-
| Points | Vehicle |
| --- | --- |
| 1 | Redcat Everest Gen7 Pro – $279 |
| 2 | HPI Venture FJ – $399 |
| 3 | Vaterra Ascender K10 – $399 |
| 4 | Axial Racing Jeep Cherokee SCX10 II – $409 |
| 5 | Traxxas TRX-4 – $449 |
| 6 | RC4WD Marlin Crawlers TF2 – $499 |
Notes-
It was no surprise to our test crew after looking at the results. Redcat has long made a name selling affordable products, in the terms of our shootout they took the win by $120. We don't have to tell you guys just how many upgrades $120 can buy, a lot! Coming in at a tie for second place was the HPI and the Vaterra. Both were priced at $399, some $50 less than the RC4WD that came in sixth. Fourth place went to the Axial at $409 while the Traxxas landed fifth place at $449.
Lets head over to the Transmitters.