1/18 ECX Smash Monster Truck!
It would seem that our predictions were right! ECX have just released a new 2wd 1/18 scale monster truck called the "Smash". It's packed with cool features, including Dynamite SpeedTread tires and electronics, steel driveshafts and a cool truck body available in two colors.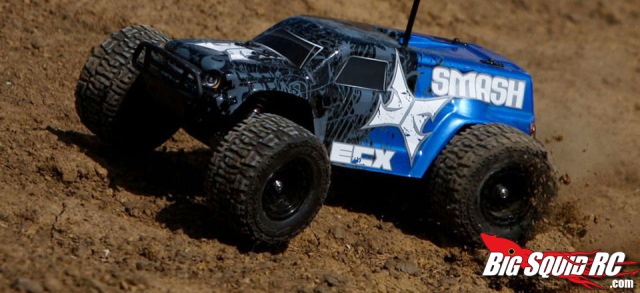 ECX are definitely living up to their reputation for making affordable hobby-grade RC's, as this little truck will only set you back $79.99! The chassis appears to be Mini-T based, so hopups should be readily available, as should spare parts. We think it will make an ideal holiday gift for all ages!
Check out the ECX Website for more pictures and details!