20% Easter Present from Acer Racing and CRT .5 Bearing Kit!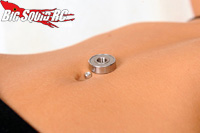 Acer Racing is at it again with the top quality products delivered free to your door and 20% off purchases over $150. If you have been looking to get a better spin now is the time!
This offer ends April 13th so you don't have much time so drop by Acer Racing, select at least $150.00 of "the FASTEST, SMOOTHEST, HARDEST, & LIGHTEST balls in the INDUSTRY" and enter the code "acereaster" when checking out. Along with free shipping, that's putting money in your pocket!
Be sure to check out the new Jammin CRT .5 Ceramic Nitride Pro Series Ceramic Bearing Kit!