20% Off at Acer Racing for Big Squid RC Readers!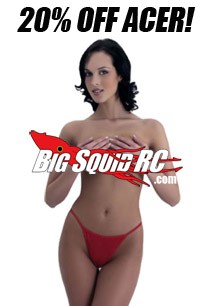 Ok, now that we have your attention! To help celebrate Acer Racing being an advertiser on Big Squid RC, for a limited time you can get 20% your order of $100 or more with the promo code "bigsquid" (without the quotes). That's a pretty darn good deal right there, and all for just being our friends!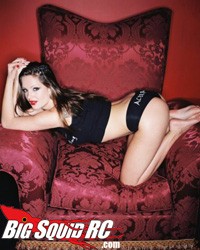 Not sure what to spend that $100 on while you are there, well of course a new set of bearings, but why not also pick up the Acer Chick Calendar! I just got mine in the mail, and suddenly the office is a little warmer than usual! Many of the pics are on their site if you want a preview! Also, a note, before you go buying it for the kids wall, there is a picture or two that shows a lot more then you are seeing here.. so you might want to keep it to only the 18 year old's on your shopping list. Head over to Acer Racing for a preview! Don't forget the promo code!