2013 Tamiya Egress 4wd Buggy Kit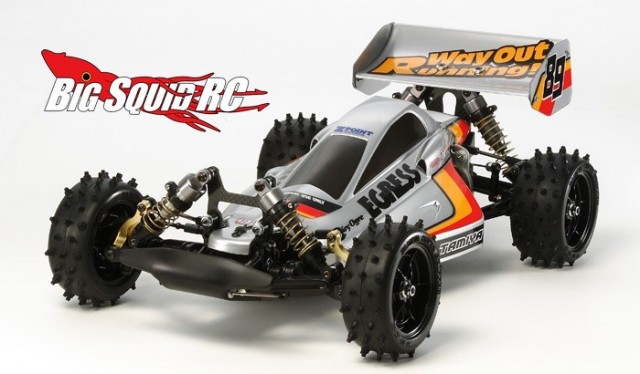 All you real "old timers" may remember the original Tamiya Egress. The year was 1989, bands like Skid Row and Roxette were on the top of the charts, and the Egress was one of the most high tech rc machines you could buy. The new 2013 version comes with some modern parts to help it cope with the current generation of brushless/lipo power systems.
Some of the specifications/features of the 2013 Egress include-
* 1/10th scale shaft driven 4wd
* Ball pressure plate differentials
* Aluminum oil filled shocks
* Clear polycarbonate body
* Carbon fiber chassis and top plate
* Full bearings
* Universal joints
* Length: 430mm, Width: 243mm, Height: 157mm.
The part number for the 2013 Tamiya Egress is #58583 and you can get more information by clicking This Link.
For more Tamiya news hit This Link right here on BigSquidRC.