2WD RTR Monster Truck Shootout – Jumping
Jumping–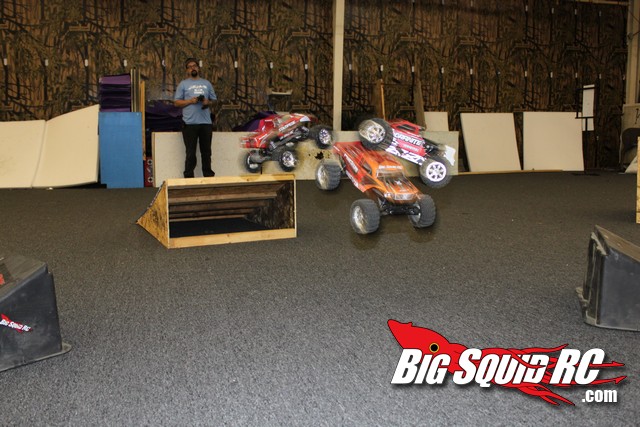 2wd Monster Trucks spend a lot of time in the air, that's a big part of what bashing is all about. If a truck can't jump well you simply don't want it in your rc garage. We enlisted our merry band of BigSquid bash crew members to drive the trucks back to back to back to determine which truck jumped the best. Here is how they stacked up.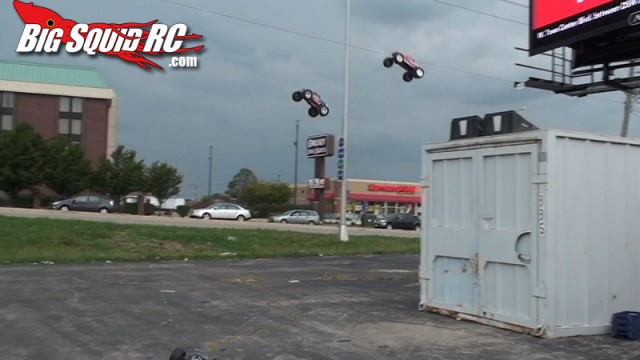 Results-
1. Traxxas Stampede
2. ECX Ruckus
3. ARRMA Granite
By driver they ranked this way.
Brian- 1. Stampede 2. Ruckus 3. Granite
Craig- 1. Stampede 2. Ruckus 3. Granite
Tim- 1. Ruckus 2. Granite 3. Stampede
Cubby- 1. Stampede 2. Granite 3. Ruckus
Notes-
Stampede– The Stampede topped the list on 3 of our 4 testers in the jumping category. The Stampede tended to fly straighter off jump faces, while its suspension soaked up the landings a bit better. The Stampedes power system also helped master the jumps, it had slightly more yank to bring the front end up during endos, while its stronger brakes helped bring the front down more quickly when looping out.
Ruckus– The Ruckus got one first place vote and finished second overall. It's weaker power-plant made mid-air correction harder, but it's larger overall size helped make it more stable on jump faces and in the air.
Granite– The Granite wasn't a bad jumper, it just didn't quite match up to the other two when compared head to head.
If you going for big air, you better know about the truck Durability!