2WD RTR Monster Truck Shootout – Loose Surface Driving
Loose Surface Driving–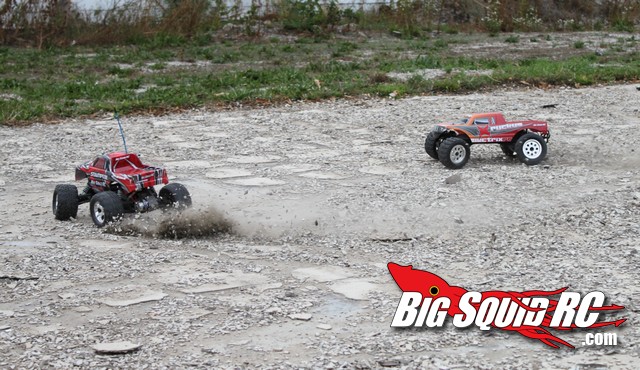 Lots of people drive their bashers on pavement, but plenty also drive them on dirt, thus the need for our "loose surface driving" category. We gathered up 4 of our Bash Crew members and told them to keep driving the trucks back-to-back until they felt satisfied they could rank the them from best to worst.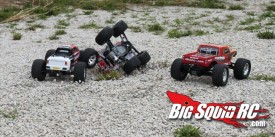 Results–
1. ECX Ruckus
2. ARRMA Granite
3. Traxxas Stampede
By driver they ranked this way.
Brian- 1. Ruckus 2. Granite 3. Stampede
Craig- 1. Granite 2. Ruckus 3. Stampede
Tim- 1. Ruckus 2. Stampede 3. Granite
Cubby- 1. Ruckus 2. Granite 3. Stampede
Notes-
Ruckus– Big tires and larger overall size put the Ruckus up front on loose surfaces. The Ruckus was a blast to drive and was preferred by three out of our four drivers.
Granite– The Granite landed one first place vote and finished second overall on the loose stuff. Stable, good handling truck on slick surfaces.
Stampede– The Stampede was fun to drive, but it's smaller tires and shorter wheelbase made it a handful to drive compared to the other trucks.
Enough of the ground work, lets get some air! Onto the Jumping!