4WD RTR Short Course Shootout – Features
Features–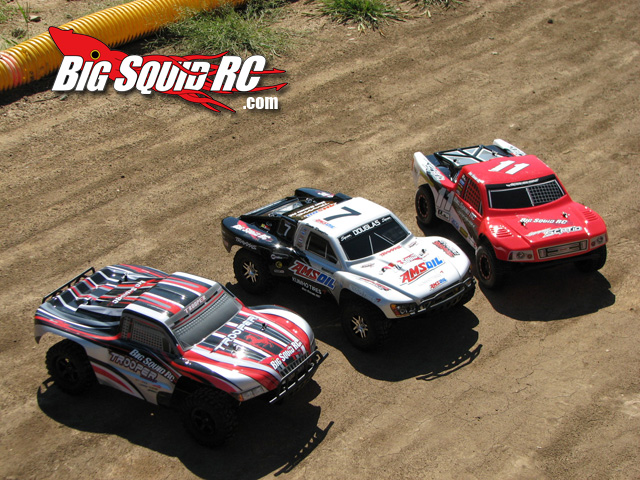 Every new truck comes with a plethora of features right? Sure they do, but… some people prefer certain features over others. One driver might like threaded shocks, while another might prefer a center diff, while another might demand waterproof electronics. Here's how the features of each truck stacked up among our bash crew…
Results-
1. Traxxas Slash 4×4
2. HobbyKing Trooper
3. Ofna Jammin SCRT-10
Here's how each driver ranked them… Brian- Traxxas, HobbyKing, Ofna. Jim also had the the Traxxas on top, then HobbyKing, then Ofna. Tim- HobbyKing, Traxxas, Ofna. Craig also put the HobbyKing on top, Traxxas second, Ofna third. Bill- Traxxas, HobbyKing, Ofna.
The bash crew guys didn't like the fact the Ofna came with a brushed motor, hence the reason the Ofna was a unanimous third.
HobbyKing topped two of our guys lists, mainly because of its threaded shocks and center diff.
Traxxas once again sat on top of the heap, mainly for its waterproof electronics.
You made it! Now lets see how everything stacks up in the Final Results!!