4WD RTR Short Course Shootout – Parts Availability
Parts Availability–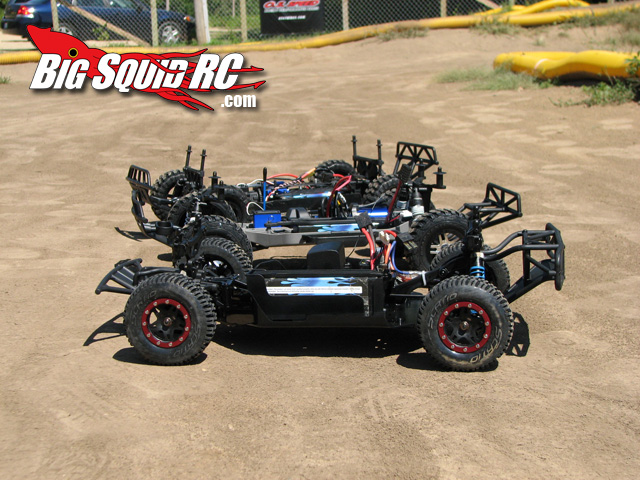 We wouldn't want to recommend any truck to a friend if they couldn't buy replacement parts for it, so we believe that parts availability is an important factor when considering a new truck. For our "testing" in this category we searched for various commonly broken or worn out parts for each truck. First we checked local hobby shops, then on-line resources. In the end the Traxxas was by far the best supported truck of the three. We were able to buy replacement parts for the Ofna at a local hobby shop, but we didn't find nearly as many for the Ofna as we did for the Traxxas. While spare parts are easily available for the HobbyKing on-line, we were not able to find any parts support locally, hence its third place finish.
Results-
1. Traxxas Slash 4×4
2. Ofna Jammin SCRT-10
3. HobbyKing Trooper
So how much do you need to save? Let's check out Price!