4WD RTR Short Course Shootout – Pavement Driving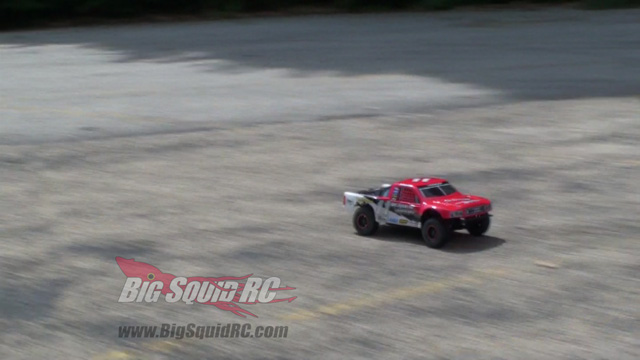 Pavement Driving–
It's no secret that a whole lot of off-road trucks never see a spec of dirt. The fact is many bashers simply prefer the traction, convience and reduced cleaning of blasting up and down the street to fouling their trucks up at the local dirt track. At BigSquid we know bash machines tend to see a lot of street action, therefore one of our test categories is "pavement driving". For this portion of the shootout we took three members of our bash crew and set'em loose with all three trucks to rank them in order of which they preferred. Our guys drove the trucks as much as they wanted, back to back to back, to determined which they liked the most.
Results-
1. HobbyKing Trooper
2. Traxxas Slash 4×4
3. Ofna/Jammin SCRT-10
Brian had a hard time picking a personal favorite, but in the end he ranked the trucks HobbyKing first, Traxxas second, and Ofna third. Jim put the Traxxas first on his list, proceeded by the HobbyKing, then the Ofna. Tim ranked them HobbyKing, then Traxxas, then Ofna.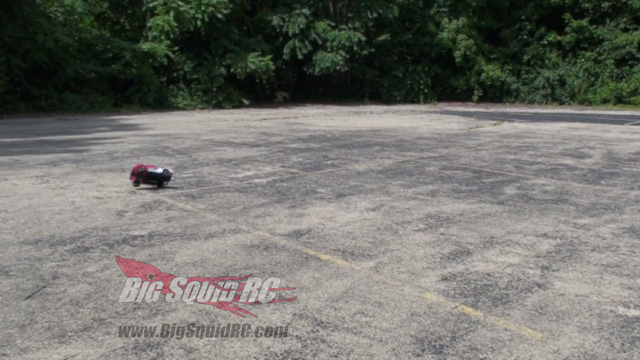 The Ofna/Jammin SCRT-10 may have finished last, but it wasn't a poor driving machine, what held it back was too much traction rolling and lackluster power from a dead stop.
The Traxxas Slash 4×4 was obviously set-up for off-road as it was difficult to turn without traction rolling. On the upside, the superior power-plant of the Traxxas made the Slash 4×4 loads of fun.
The HobbyKing Trooper took the win our "paved driving" category. The HobbyKing came with hard compound tires and a chassis set-up for very little sway, the end result- no traction rolling! To boil it down, the Trooper acted like a drifter on pavement sliding around corners, it didn't flip over and slam itself into the pavement every time you attempted to turn. The Trooper was easy (and fun!!) to drive on pavement thus giving it the win in the category.
Enough of the hard stuff, lets see what they can do with some Loose Surface Driving!