4WD RTR Short Course Shootout – Top Speed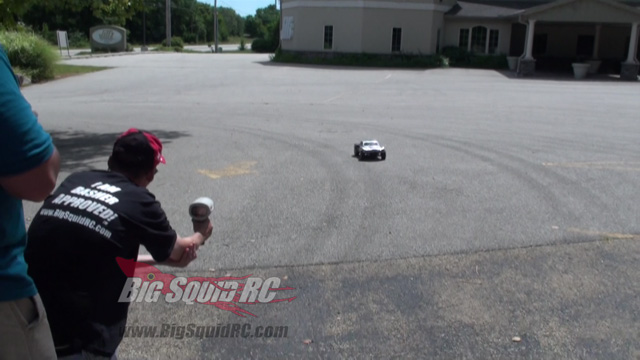 Top Speed –
When you buy an RTR truck, speed matters. Many consumers buy a ready to run based solely on how fast it goes in a straight line. For our testing we installed fresh 2S 6500 race-spec 7.4 volt MaxAmps Lithium batteries in each truck then headed to the nearest open parking lot. Our staff "pro racer guy" then proceeded to make pass after pass until we were satisfied he had gotten the top speed out of each truck. All trucks were tested box stock with no gearing or tire changes, and we used our Bushnell radar gun to get the speed readings.
Results-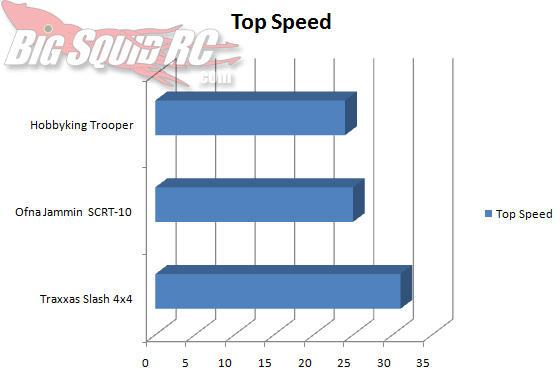 1. Traxxas- 31 mph
2. Ofna- 25 mph
3. HobbyKing- 24 mph
Traxxas pwn'ed the field by 6 mph with their brushless Velineon power system. While 6 mph might not sound like a lot on paper, it's a LOT faster in the field. The race to finish second was very close with the Ofna squeezing out 1 mph more than the HobbyKing. Editor Brian said the biggest surprise to him during the entire shootout was when the brushed Ofna beat the brushless powered HobbyKing in the top speed testing.
So you know how fast they are, lets see how they do Driving on Pavement!