A Huge Thank You!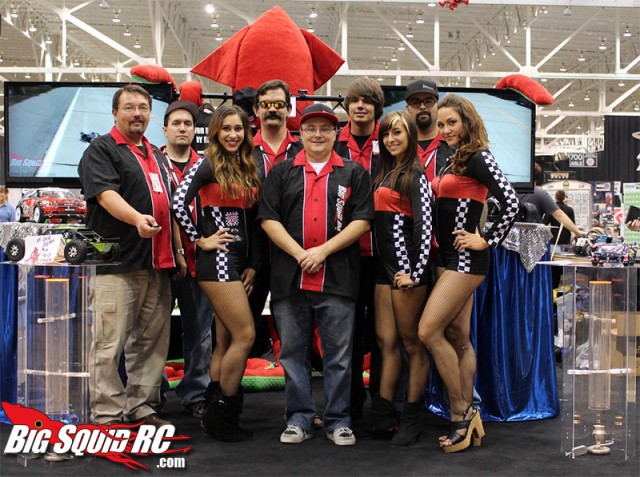 First, I'd like to thank all the readers and fans who came out to see us at iHobby! It was a huge surprise starting Saturday morning when a group of 3 guys showed up at our booth moments after the show opened and told us they drove over a hour just to come meet the guys at Big Squid! Shortly after, a dad and his kids stopped by, and said he was there to thank us for everything we do for the hobby! The rest of the weekend was more of the same. People kept coming by, saying they were fans of the site, and thanking us! Well, we would like to thank ALL OF YOU! Nothing helps put a spring in our step after a few long days at a trade show like hearing from fans they they were there because of us! You guys made the days much shorter, and easier to keep the smiles and cheer going! Same for all of you that attended our last demo of the weekend! Holy cow you guys were loud! It was easily louder than all three previous demos combined! Thanks for sending us off on a high note!
As always, our little group rocked the iHobby Expo! I wanted to take a moment to thank them all and their families for their support! Everyone did awesome, and the help is appreciated beyond belief. The show wouldn't of been nearly as good without every single person there! I had heard tons of comments from other manufacturers how we 'stepped it up again' and 'never fail to impress year after year'. I'm so proud of you all!
From left to right:
Tim 'Pro Driver' Mohr, Bill 'Wrench', Reyniva, Cubby, Brian (me), Adam the Intern, Jax, Craig the Crazy Ramp Builder, and Samantha. Not pictured is Jenette who rocked it every day except picture day, but I'm sure we'll have some pics of her somewhere. Watch for them.
Special thanks to Adam the Intern's Family! His whole family came out to support us, and they were driving all over Cleveland to help find things we needed in the booth. (Including TicTacs!) Also thanks to Wrench's whole family for coming out and helping, as well as letting him hang out and help all those days! You guys are great!
Thank You.