A load of new stuff from LRP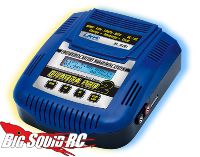 LRP has got something for everyone today it seems. If you're in the market for a new battery charger they've got the new Quadra Pro 2. Wit it you can charge NiMHs/NiCads (1-14 cells), LiPos, or LiFes (both types 1 – 5 cells) at anywhere from 0.1 up to 5.0 amps. It's also got an integrated balancer for LiPos and cycle and discharge modes. The Quadra takes AC or DC input so it'll work at home or in the field. MSRP: $259.99, available: now or very soon.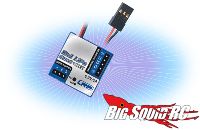 Another product from LRP is the 2in1 LiPo Guard + BEC. It's a low voltage cutoff AND a 6V/5A switched BEC to keep the juice flowing to your receiver and servos. So for all of you high-power users this may be a way for you to cut some clutter out of your ride by consolidating two pieces into one. The MSRP is $69.99 and it should be on shelves this month.
That's not all, if you have a LRP X-12 brushless motor then LRP has a few new Sintered Rotors for you. Available in 12.0mm, 12.5mm, and 13.0mm, you now have three more options to tune your motor to the racing conditions. MSRPs are $44.99 each.
Wait there's more. A stopwatch. Get all the info you need about all these new products by clicking through to the LRP homepage on Associated's web site.