A Main Hobbies 4th of July Sale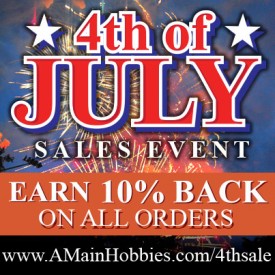 If you haven't seen the banners yet, A Main Hobbies is having a 4th of July Sale. You can earn up to 10% back in rewards points. The sale only lasts ONE DAY so hit up the SALE PAGE HERE to earn some extra rewards, or click the banners.
Looking for more A Main Hobbies news? Hit up THIS LINK.