A Main Hobbies has a new line of LiPos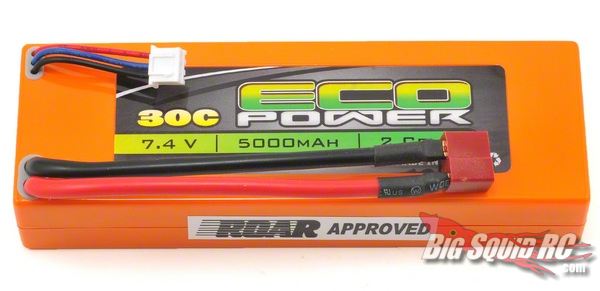 A Main Hobbies is expanding their collection of in-house products with their new EcoPower line of LiPo batteries.  A Main says that this new series is aimed at the budget conscious hobbyists out there, filling a gap between their "signature" ProTek R/C brand and the cheap foreign alternatives.  The first two products available under the EcoPower brand are a 30c, 7.4v, 5000 mAh hard-cased battery that is ROAR approved and a smaller soft pack more aappropriate for airplanes that specs at 2200 mAh, 3S, 30c.  Both come with Deans Ultra power connectors and Align/E-Flight compatible balancing connectors.
The best part about these new packs is their price with the hard-case going for $34.99 and the soft pack going for $24.99.  Both are available now.  Check out the A Main Hobbies website for more info.