ACER Racing Bearing Kit for the XRAY T3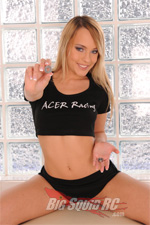 Word from ACER Racing is that they have a new Ceramic Ball Bearing kit for the XRAY T3. It's a complete kit including steering and differential bearings. It's available for both the EU Rubber Spec and Foam Spec T3 kits.
Head over to the ACER Racing Website for info.