Acer Racing Gets New Girls and New Discount!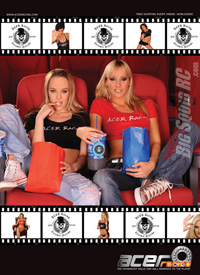 Acer Racing has a few new girls for your viewing pleasure, as well as a new discount for your wallets pleasure! Get 20% off any order over $100 with the code acer20.
Ok, enough with the distraction, get back to reading the news! Yes, you can click the pic to see a bigger version.. you can owe me!