Acer Racing Now Selling Vehicles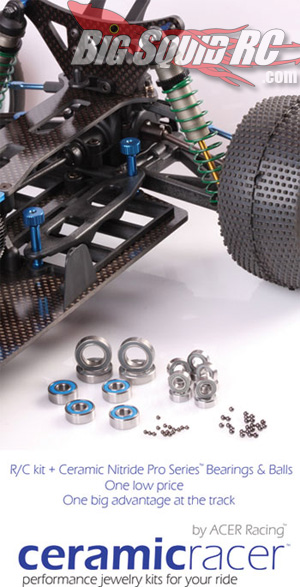 In the market for a new RC vehicle? One of the first things on your hop-up list a bearing set? Well the people over at Acer Racing want to help. Acer Racing is now selling vehicles at comparable prices and are including their bearings with the vehicle at basically no cost! They have a bunch of vehicles to choose from, and say they are adding more to their list. We checked their prices against a few other sites, and they are pretty close, and their bearing kits usually cost around $90+ ! So this seems like a decent deal. The vehicles they list for sale as of this post are HPI Baja 5SC, HPI Baja 5B SS, Mugen MTX5, Team Associated B44.1, Tamiya TRF201 Buggy Kit, Team Associated TC6.1, RC8.2 Factory Team Kit, Axial Racing 90022 Axial 1/10 SCX10 Trail Honcho Electric 4WD RTR, Traxxas Slash 4X4 VXL RTR, Team Associated SC10 Factory Team Kit, and a Mugen Seiki 1/8 MBX6R Nitro Off Road Buggy Kit.
Head over to this Acer Racing webpage for details.