Acer Racing – Traxxas Slayer 4×4 Bearing Kit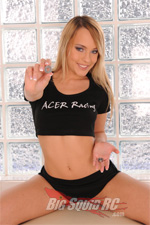 ACER Racing just announced a new bearing kit for the Traxxas Slayer 4×4 Short Course truck. If you are looking to squeeze every last ounce of speed out of your truck, and you have a lump of cash burning a hole in your pocket, this will probably be your next step.
Head over to the ACER Racing Website for all their kit info.