ACER Racing XRAY XII and a Coupon Code!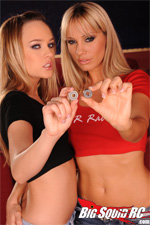 Acer Racing has just announced their new Ceramic Ball Bearing kit for the XRAY XII Link 1/12, and for a limited time it's only $59 instead of the normal $89!
Also, ACER Racing has a coupon code for Big Squid RC readers! If you have been thinking about buying some of their bearings, but wanted them a little cheaper, now's your chance! From now until Sunday Feb 7th, any order over $100 you can get 15% off by using coupon code "bigsquid". So head over to their site, pick up some uber bearings, and don't forget to use the bigsquid code to save yourself some cash!