Adam the Intern Working the Traxxas Try-Me Booth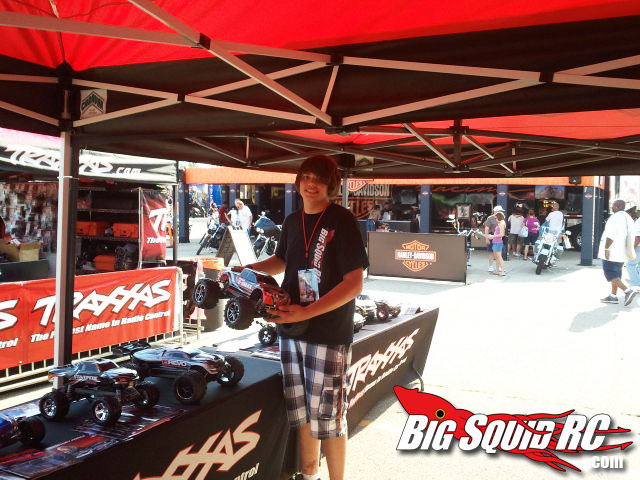 Our own Adam the Intern was working at the Traxxas Try-Me booth this weekend over at the NHRA Full Throttle Series in Joliet Illinois. For those of you in the Joliet area this weekend, I'm pretty sure he will be there this Sunday July 1st, 2012 as well, helping people get their RC on, answering questions, and most likely signing autographs and taking photos with fans! You can get more info about the event at the NHRA website. Don't forget to stop by and say hi to Adam.
I remember the last time I was out in public at an event I had Brandi and Jarrod bugging me for my autograph.