AEORC – Self-circulating Liquid-cooled Thermostat System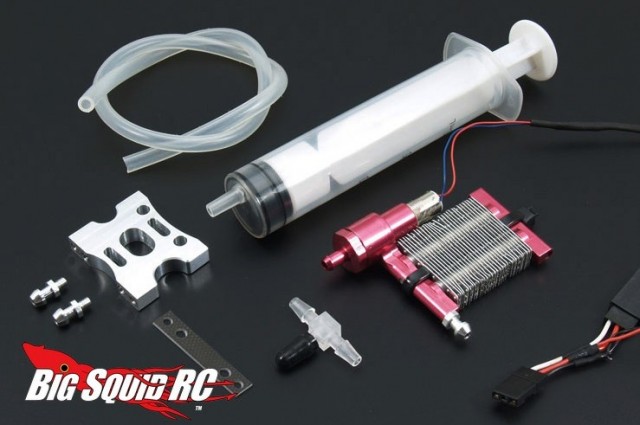 We get lots of email from overseas telling us about their latest and greatest products. One that recently caught our eye was from AEORC. It seems that AEORC is now selling a water cooling system for rc cars and helicopters. Their current system is set up for use on 36mm inrunner motors in rc cars and 450 sized helis. It comes with a radiator that has a small pump on the side to keep the liquid circulating. The pump requires 3.7-5 volts of input power and is said to draw about 12 mAh.
We have not tried this system (yet!), but it might be fun to see how well it works, or it might add some uber factor to your car that nobody else at your bash spot has. For more information on everything that AEORC makes This is the Link to their website.
Click Here for more brushless news on BigSquidRC.