AJS Machine Off Road Trailer V2.0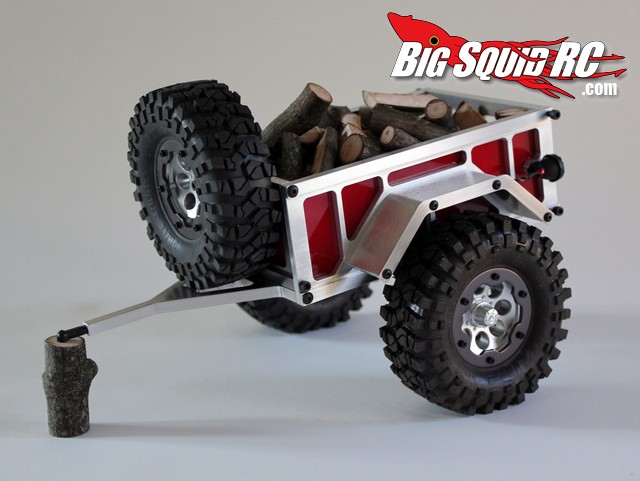 The crew over at AJS Machine have just updated their uber scale looking Off Road Trailer, calling it the V2.0. The version 2.0 features light weight CNC cut out sidewalls allowing you to add painted Lexan or wood panels to give it a one-off custom look. Some of the other features include-
* Constructed from heavy duty 6061 Aluminum
* Light bucket tabs for mounting Axial's light buckets
* Includes a front spare tire mount
* Has a fully functional tailgate
* Comes with license plate decal
* Each unit has its own engraved serial number
* Unique axle design for 3″ of ground clearance
* Trailer box dimensions- 2.25″ x 4." x 6.5″
* Works with AJS Machine #ajs3001 trailer hitch
* Lexan, paint, wood panels, and lights not included
* Requires Axial Parts: Front Axles ax30366, 10x15x4mm Bearings axa1230, 5x11x4mm Bearings axa1221, M4 Locknuts axa1045, Hex pins set screws ax30427, Beadlock Wheels ax8088, and Proline Flat Iron Tires 1147-14 or similar 1.9 size wheels and tires.
The MSRP price for the new scale trailer is $170 and you can get more information by visiting the AJS Machine Official Website.
Looking for more scale rc news here on BigSquidRC? Check out THIS link.