AKA 1:10 EVO Wheels and 1:10 Slingshot Tires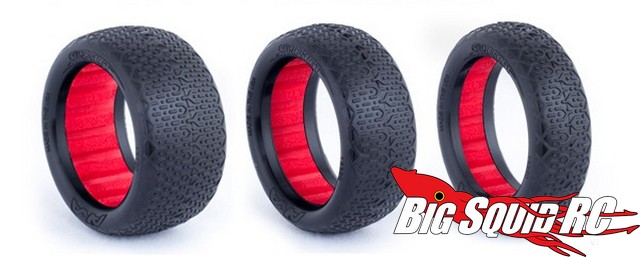 You probably know AKA from their 8th scale tires but they are making a big push into the 1:10 scale class with their new Evolution series wheels and tires.
The big news is the use of an "L" shaped bead on their 10th scale Evo wheels. An "L" shaped bead is said to allow for a stronger bond and is commonly used on 8th scale wheels.
On the tire side of things, the new Slingshots feature a low tread pattern made just for high bite indoor tracks and comes with the "L" shaped 8th scale style bead.
Expect a release date of early November on these, with prices ranging from $7.50 for the weels to $28 for a pair of pre-mounts.
Click Here to get more information on AKA's new 10th scale Evo line-up and hit This Link for more AKA news right here on BigSquidRC.