AKA Announces Pre-Mounts for everyone!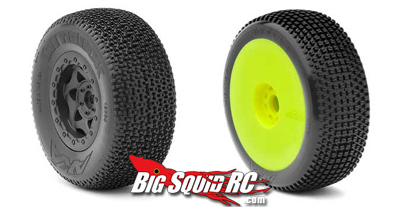 News from iHobby, AKA just announced they will be releasing all their short course (SC) tires pre-mounted on their new CYCLONE SC wheels! The WISHBONE, ENDURO, GRIDIRON and CITYBLOCK will be available in soft and super soft with wheels to fit Traxxas, Associated, HPI, Jammin' and Kyosho. I dig the pre-mounts.. let someone else glue their fingers together!
Check out the official AKA website for info.