AKA Has New Short Course Tires and Inserts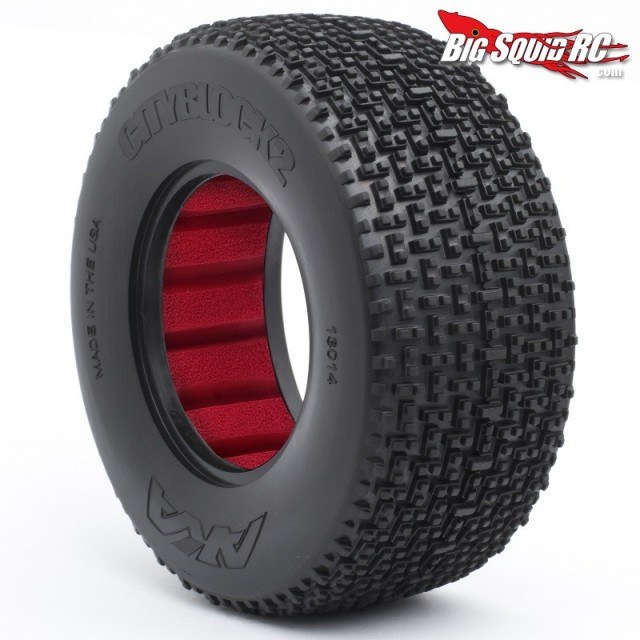 Short course trucks are still on fire and AKA has just introduced a revised line-up of tires for them. Taking several of their popular tread patterns they have made them wider, thus improving their grip. The tires that got the upgrade are the Handlebar 2, Cityblock 2, Enduro 2, and the Wishbone 2.
Some of the tires also got further upgrades. For instance, the Cityblock 2 had its tread opened up slightly to help it dig in deeper, the Wishbone 2 had its tread pattern condensed for more traction and longer wear, and the Handlebar got slightly taller pins. The new tires range in price from $26 to $39 for pre-mounts.
AKA didn't forget about upgrading their inserts, they now have asymmetrical cores for more sidewall support. Both their new Red (#33017 soft) and Black (#33016 medium) have a price point of $18. Hit up the AKA Website for more information.
We reviewed the AKA Enduro SC's a while back, Click Here to read the review.