Align News From The HobbyTown Show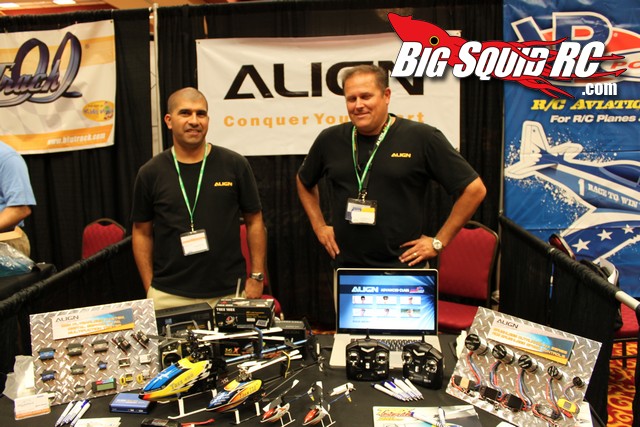 Align is mainly known for their helicopters, but many surface enthusiasts use their servos and other electronics. At the 2012 HobbyTown USA convention Align was showing off their new almost ready to fly helicopter. It's one of their high end helicopters that comes built and loaded with electronics except for a transmitter. Most interesting to the surface crowd is the fact that the included receiver can work with both Futaba and Spektrum 2.4Ghz transmitters. Let's hope that is a sign of the future for surface ARR's- trucks that come ready to go minus a transmitter, but the included receiver can be used on multiple platforms of 2.4GHz technology. How nice would that be to have one receiver that works with different brands of 2.4GHz transmitters?
Have you read our 2.4GHz transmitter shootout? If not check it out HERE.