All Kinds of Alpha Engine News
Since the announcement a few days ago about RC Pro Products becoming the official importer of Alpha RC Engines, the Alpha news has just been pouring in. Thought I'd give it a few mentions all in one posting.
First up, Dani Choi took a win recently at the Proline Gas Championships using the F850 5port. Then we heard that Manuel Mayer took TQ and fist place at the BB-Cup in Germany with an F850.
Starting to see the pattern?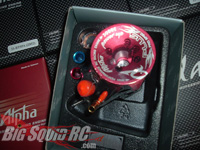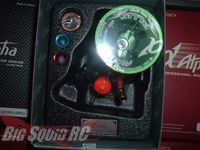 Then, we couldn't pass up these unboxing photo's of the engines in stock over at RC Pro Products. We always love a good unboxing!