Alpha RC Joins the International RC Pro Series!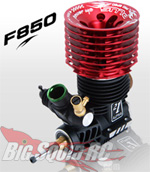 We have just learned that Alpha RC has stepped up and is now the engine sponsor of the RC Pro Series International Finals!
In Alpha RC related news, it looks like their engines are coming to the US soon!
This banner seems to be a good indication with an October release! We'll stay on top of this story, and bring you news as we get it.


Very cool. Glad to see the RC Pro Series growing world wide!