Aluminum Baja 5T Body from Alumicraft RC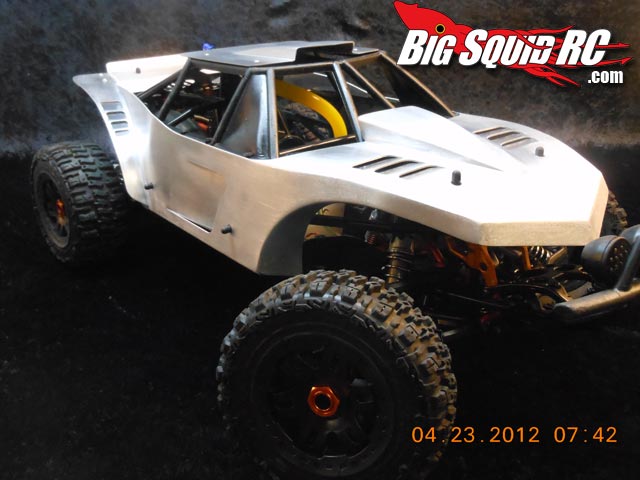 This had me drooling from the moment I saw it! It's a new Aluminum Baja 5T body from Alumicraft RC. They sent word about some details and pricing.
The body, roof, and engine cover weigh a total of 2.8 pounds, and is made from 0.63 and 0.80 Aluminum. Over all size has it at 32 1/4 inches long x 14.5 inches wide x 6 inches tall.
The rear wing is detached in case it gets damaged it's easily replaced. The entire body and roof are doubled welded to ensure strength and durability.
The roof is designed for looks as well as air flow to help keep the motor cool. The rear fenders also have luovers to allow the air to pass through to maintain the wind flow.
There is a bit of a sticker shock on this one with it costing about 245.99 BPS. That's British Pounds Sterling. For us Americans that's about $399! Ouch. Although I'd rather have a $400 aluminum body than a $250 lexan one. Talk about a 10 on the bling scale! I can only imagine what it would look like after Wrench, Cubby and I get in a good demolition bash session!
The Alumicraft RC website is still under construction, but we will let you know when it's up and running.