Aluminum Hop-Ups for Losi Micro 4wd cars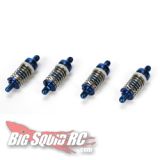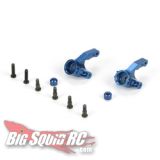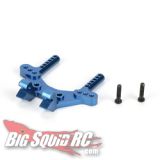 Lovers of Losi's lilliputian line of off-road racers rejoice!  There's now a whole load of delicious hop-ups available for the Micro SCT and Micro Rally.  There's plenty of new parts such as front and rear arms, spindle carriers, front and rear shock towers, shocks, and more are available in blue anodized aluminum.  Prices vary from $14ish on the low end to $30ish on the high side.  So if you got one of these little guys and have a desire to make it more shiny, now's your chance.
Also available now is a 250 mAh, 2S LiPo with or without a wall charger.
Check out the Losi web site for more info.