Amazon Prime Air, 30 Minute Quadcopter Drone Delivery Service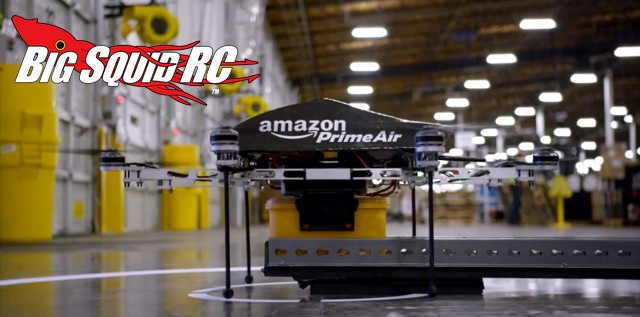 Last night the big man over at Amazon, Jeff Bezos, was on 60 Minutes to reveal a new 30 minute delivery service that they've been experimenting with. The Amazon Prime Air super fast delivery service is said to use self-piloting quadcopter drones to deliver a 5 pound cargo up to 10 miles. The hobby community knows the vast array of obstacles that would need to be overcome to make this delivery system a reality, it would simply be impossible. However, it is cool that quads are getting some massive mainstream coverage, and that perhaps at some point in the future this type of technology might help make ultra-quick delivery a possibility.
Check out the short video clip below to see Amazon Prime Air in action, Click Right Here to visit Amazon's website.
For more quadcopter news on BigSquidRC check out This Link.