An RC Pepsi Cooler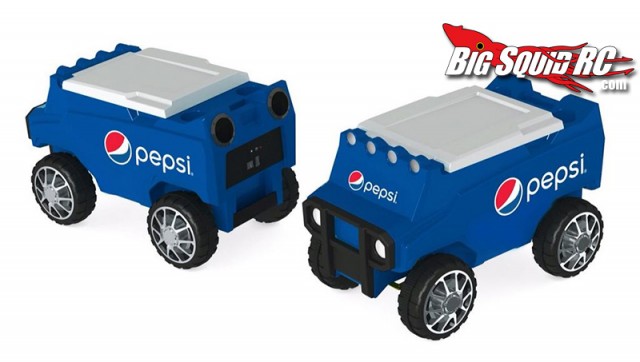 I think we are going to have to find some room in our budget for this! Check out the RC Pepsi Cooler! It holds 32 cans of your favorite beverages. Created by a roto-mold process which makes it super durable, has working headlights, speakers, 2 cup holders, and can drive forward, backward, left and right with a 100 foot range.
The price is a little tough to swallow at $375, but come on.. this is a bash day necessity! If you are willing to give up the branding, they have the same ones in your choice of color for about $299.
You can head over now to the Custom Cooler Website, or find them on sale tomorrow at the offical Pepsi Website.