An RC Wedding!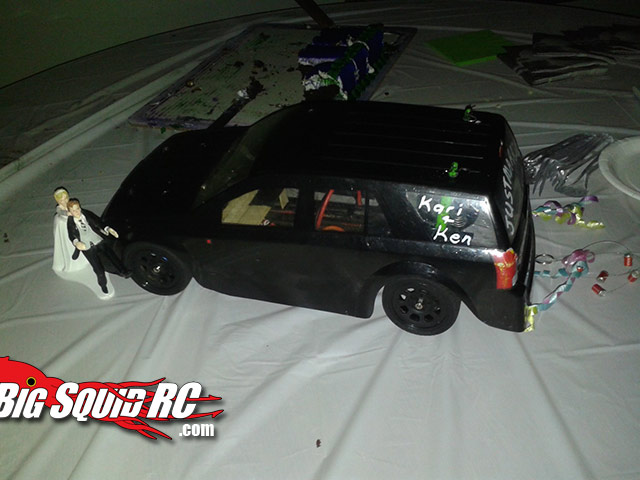 Congratulations go to Kari and Ken on their recent wedding. Ken's a local rc/crawler guy here in the Illinois area, and when we heard about how his wedding went down, we had to post it!
Ken:
When the rings were asked for, I turned to the best man for them and he pretended like he didn't have them. He "checked" all his pockets then turn to the other groomsman and they did the same. After thhe came up empty a groomsman then turned and pretended like he was going back to get the rings but he came back with my DX3R and handed it to the best man. The best man then proceeded to drive the car, which was staged out of view, from the back of the church up the aisle with the rings in tow.
Awesome! And not only do we have pics.. there is a video! With onboard cam!!
Congrats again guys! I bet the reception/bash was insane!