And the Winner Is….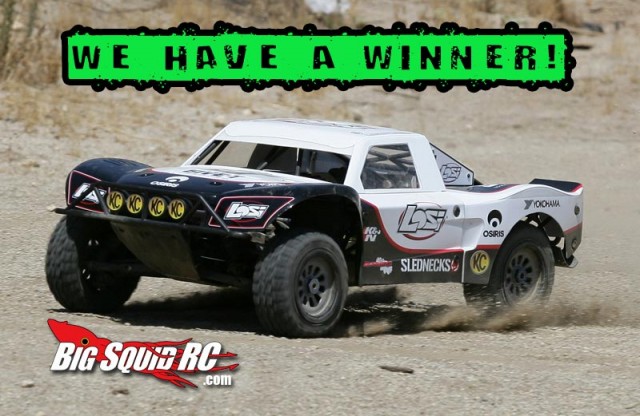 We have a winner in the Losi 5IVE-T Giveaway. Thank you all for making this the biggest giveaway with the most entries yet! We had just over 14,000 entries! It was a crazy one for sure, and we couldn't of done it without all of our fans/readers! You guys voted to make the 5IVE-T the 2014 March Bash-ness Champion , and with the help of Horizon Hobby and Losi we were able to give away this awesome vehicle!
Congratulations to Andrew P. (skateny80@) from New York! You are the official winner of the Losi 5IVE-T! We will be contacting you via email for your information.
Winners have 5 days to get back to us, or we will choose another winner from all valid entries.
Didn't win this time? We have another amazing contest in the works, so hang tight!