Animus 18SC from Helion RC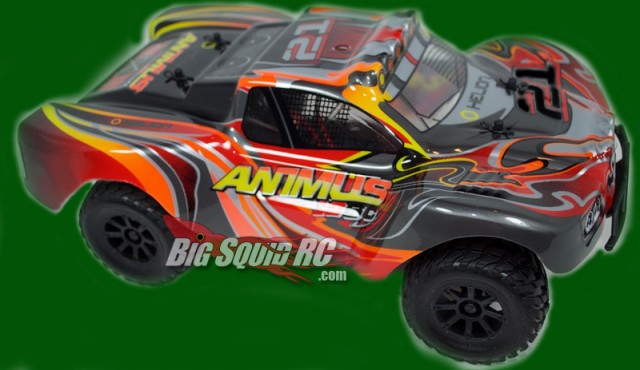 So remember a few days ago when we mentioned the news about Mike Gillette, Gil Losi Jr., and Jason Corl launching a new company called Firelands Group? Well it's amazing what you can find on the internet these days as we have scooped some more info. First off, here's a nice big picture! The info we have been able to gather from about a zillion phone calls isn't much but here is what we know.
Type: 1/18th Short Course Truck
Drive Train: 4WD, shaft driven
Radio: 2.4ghz INCLUDED!
Power Plant: Brushed Motor.
Kit: Totally RTR, and includes a NiMH battery!
Shipping: Mid May
Price: $99!
This is all we could muster. Those janitors over at Firelands are tight lipped!
The HelionRC.com website isn't up and running yet, but we will leave the link because it should be up soon.