Ansmann Racing showing off 4×4 short course truck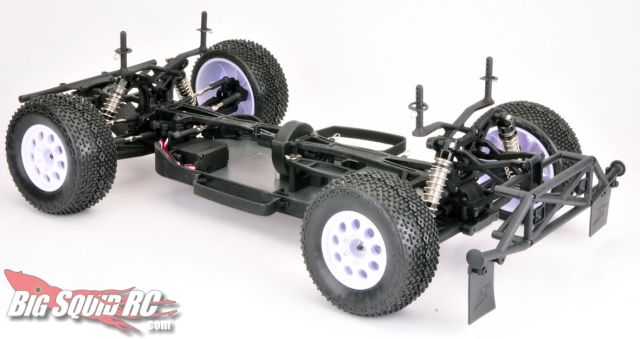 It's not Team Associated's SC10 4×4, but it is another 4×4 short course truck.  German outfit Ansmann Racing is showing off their new X4TT.  This is an early prototype and the specs are subject to change.  But it's for sure going to use a shaft driven drive train and be configured to use saddle pack batteries.  Also the pictures show it to have a metal chassis, probably aluminum, but that's subject to change and based on their other 1/10 scale cars and trucks, may end up as a molded composite chassis.
What does this mean for the US crowd?  TQ Racing and Ansmann are business partners, so we will likely see this truck from TQ in the near future under their SX10 line.
Ansmann suggests that their version of the truck could be hitting in May or June, beyond that there isn't much other info available.  Check out the Ansmann Racing site for info.