Anza LCG Chassis Set for Traxxas Slash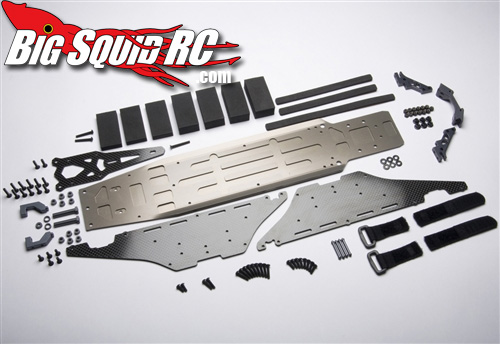 We have all been waiting a while now to see what the Firelands brain trust was going to come up with. We have been hearing rumors and seeing sneaked photos, but I think in the end nobody really expected this. We knew it was going to be a chassis, but wow!
New from the Anza division of the Firelands RC guys is this beautiful looking LCG Chassis for the Traxxas Slash. This kit looks truly awesome, and I think it was a surprise to everyone when we saw the quality in these pictures. Cubby is like Pavlov's dog, I just show these and he starts drooling.
The full set has carbon fiber as well as CNC-Aluminum parts to help turn your 2WD Slash into a serious machine. I'm betting traction rolling with this is a thing of the past!
Needless to say, we are really looking forward to getting our hands on this!
Head over to the ANZA RC website for more info. I hear it should be shipping very soon.