APlastics H.C.W.B 5.0 and EXCLUSIVE R/C Body Kit Review
APlastics RC and EXLUSIVE R/C teamed up to create an insane bodykit for the H.C.W.B 5.0, colloquially known as the Fox Mustang. Plan a few extra days to build this if you go with the full kit – there's alot of things here!

The Body:
APlastics H.C.W.B 5.0 brings the same quality you've come to expect. Thick lexan, gorgeous curves and all the little details that used to be an afterthought just a few years ago. Light buckets, full decal set and window masking. This body includes everything you need to make a detailed scale Fox Mustang.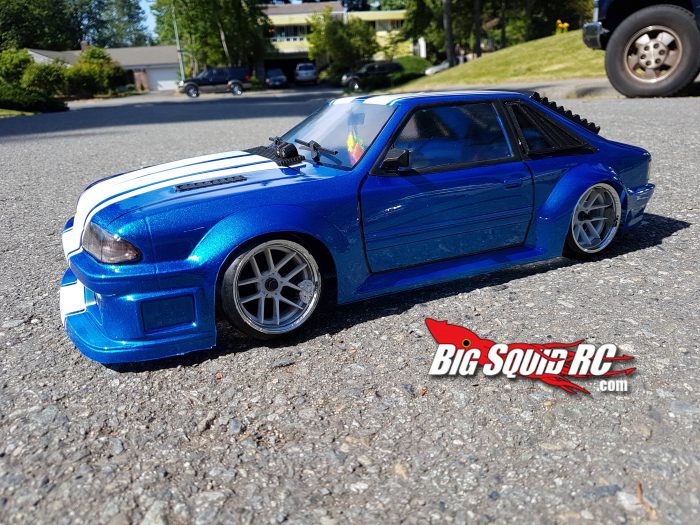 Cutting the body is similarly straight forward. We always trace the cut lines with sharpie to make it clear where to cut. The body runs a little thin on the sideskirts – but this is typical for all bodies as they get heated and stretched over the vacuum mold.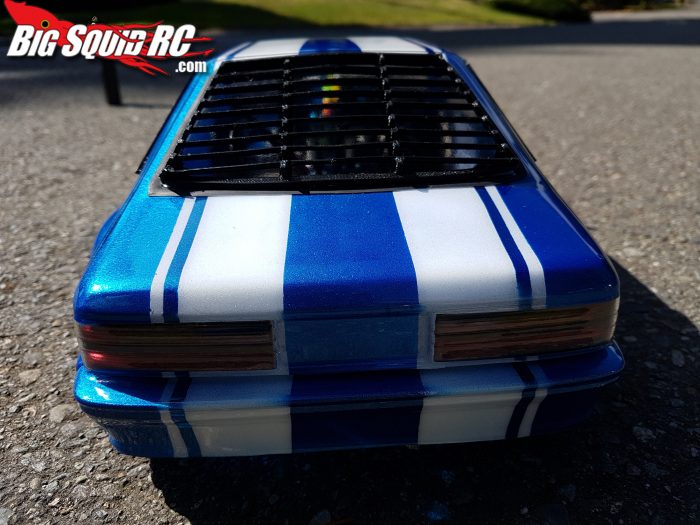 Window masks fit a treat – no extra cutting or customization, just peel and stick. You may want to add masking for the front bumper cutouts if you don't want to cut the openings out. Decal set does require cutting, but the thick black lines make this go quick with a fresh knife tip. Anthony at APlastics USA pointed out the light decals are meant to be placed INSIDE the shell. This makes them last longer and look a treat once backed with the light buckets.
EXCLUSIVE R/C Body Kit:
3d printing is all the rage, and it's not hard to see why when you start going through the EXCLUSIVE R/C bodykit. While it has the typical lines from 3d printing, its hard to notice after they're installed and you're killing the drift line at your local spot.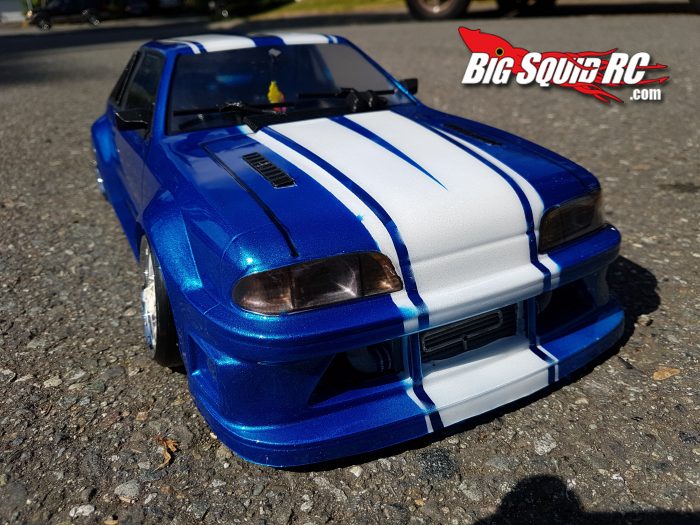 Rear window louver fits great, includes screws to install and really sets this body off. Side louvers can be attached with double sided tape or glue. Hood vents are a trick to install – be sure to trace your cutout lines before painting (I forgot and spent an hour cursing myself while getting everything lined up). The hood vents install from the inside of the car and stick out for that extra bling. Hood mounted tach cluster, side mirrors, windshield wipers and rear wing finish it all off.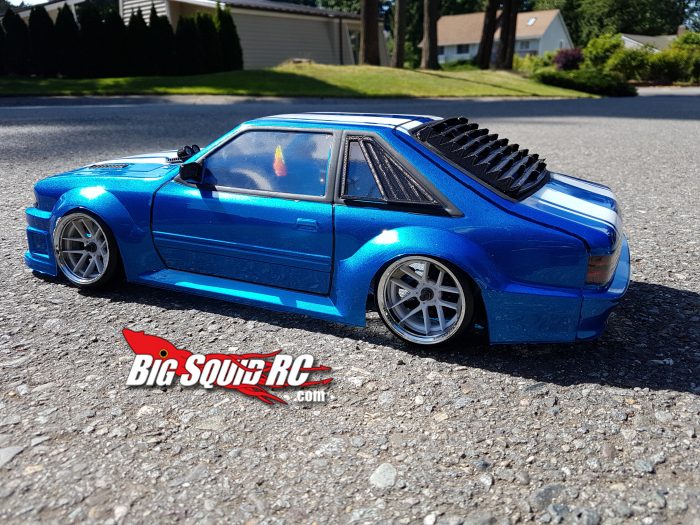 We also got to try the Rearview mirror and Air Freshener Trees – these really set off the car and are a must have for that last bit of scale detail. String is even included wit the tree set, I'd like to see the hole just a tiny bit bigger on these – just be patient threading the string and you can get it done.
Summary:
All in – APlastics RC has brought another great scale body to the world. High quality throughout and looks a treat in a sea of same Nissan S13 chassis. Adding the EXCLUSIVE R/C body kit only brings the quality that much higher and really sets of the style.
Fox Mustang not your thing, but still craving that USA V8 Power? Ford Mustang Cobra, Ford Mustang Notchback and the upcoming Buick Regal GNX might scratch that itch!
Want more APlastics RC on BSRC?