AquaCraft Mini Alligator Tours Boat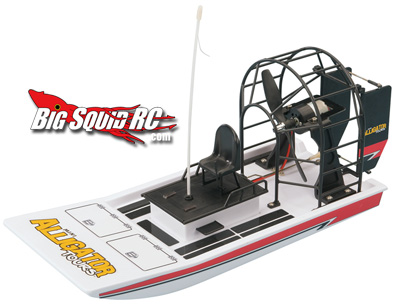 All this boat needs is a Stunt Steve and some RC Alligators and you will have a great afternoon! This new AquaCraft boat called the Mini Alligator Tours Boat runs just like the real things. It's very reasonably priced at just over $100, has twin air rudders for quick steering and a 380 motor that runs the prop. Comes complete with radio and NiMH battery!
Watch for them in your local shops in August.
Check out the official AquaCraft Website for more details.