ARES Exera 130 CX RTF Helicopter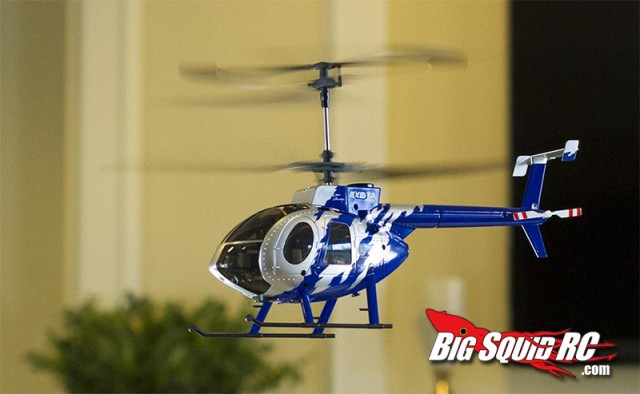 Ares has just announced a new heli. The Ares Advantage Exera 130 CX is their most advanced and easiest to fly 4-Channel helicopter yet. It features a coaxial counter rotating blade design that makes the heli very stable, but the best feature is their Altitude Assist Technology.
It uses sensors above and below to tell if you are getting too close to a ceiling, or too close to the floor. More about that later..
Some of its other features and specifications include-
* Length: 9.6 in (245mm)
* Height: 6.3 in (160mm)
* Main Rotor Diameter: 10.5 in (265mm)
* Weight with Battery: 4.8 oz (135g)
* Main Motor: N40 (2 installed)
* Battery: 700mAh 1S 3.7V LiPo (included)
* Charger: 1S 3.7V LiPo AC (included)
* Transmitter: 4-channel 2.4GHz (included)
* On-Board Electronics: 4-in-1 receiver/2 ESCs/mixer/gyro, 2 servos, Altitude Assist
* Technology module and sensors (installed)
It comes RTF, and has 3 modes to make learning to fly very easy.
Mode 1 – Has auto take off, hover, and auto landing. All you need to do is keep moving around the room.
Mode 2 – Gives the user throttle control but activates ceiling avoidance and dynamic throttle limiting
Mode 3 – Allows you to fly unassisted without any of the ultrasound sensors help.
The part number is #AZSZ2000 and the street price is only $119. You should be able to find it at your HobbyTown USA soon, or you can order from the official Exera 130CX Ares Website.
Here is a video to explain all those cool features and show them in action: