Ares Gamma 370 Plane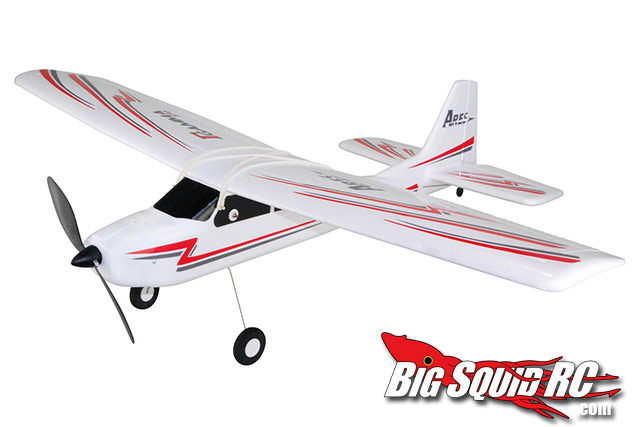 New from Ares RC (pronounced air-eez) is the Gamma 370 Plane. The plane is light weight, durable, and arrives factory assembled and just about ready to fly out of the box! It is available in two forms, the RTF (Ready to Fly) version that has everything you need in the box, and a RFR (Ready for Receiver) version that needs you to supply your receiver and radio.
One of the best features about the Gamma 370 is the easy upgradability. The plane comes with a brushed motor system, but Ares already has a brushless upgrade kit available for it when you are ready for a little more power and speed. They also have a full 4-channel control upgrade with a aileron-equipped wing set that replaces the stock wings for when you are ready to start a little more aerobatic action!
The wingspan is 38 inches and the overall length is 30 inches. That's a lot of plane for the under $130 price tag!
The Ares line is a HobbyTown exclusive, so you will need to head there to pick one up, or buy it online.
Check out the Ares RC website for more info!