Ares Nano Micro Chronos CX 75 RTF Helicopter Review
Ares Nano Micro Chronos CX 75 RTF Helicopter Review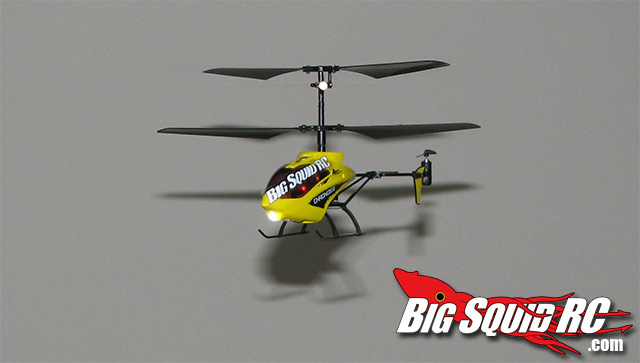 It seems like all bashers have a place in their heart for some sort of flight. Either with foam plans, or nano helis, most of us own at least one. We recently got our hands on the new Ares micro heli, and decided to put it to the test. Would it satisfy our need for air time? Keep Reading..
From: Ares RC (pronounced air-eez)
Direct Link: Ares Nano Micro Chronos CX 75 Helicopter
Where to Buy: The Ares brand is a Hobby Town Exclusive
Specs- –
RTF or Kit: RTF (Ready to Fly)
Electric or Gas: Electric
Scale: Micro
Length: 7.3 in (185 mm) Height: 3.5 in (90 mm)
Weight with battery: 0.7 oz(21g)
Transmitter: 3 Channel 2.4Ghz
Receiver: 4-in-1 receiver, 2ESC's, mixer and gyro installed.
Street Price: $40
Primary Competition: Blade mCX2, Heli-Max Axe CX, any other micro heli's
What's In The Box: Everything you need to be up and flying comes in the box, including the AA's for the transmitter.
Build Quality: Out of the box we found no issues with the build quality. We had nothing to adjust or fix before our first flight.
Test Flyers: Brian, Cubby, and several people we handed the controller to and said 'here, try this'.
Test Venues: Office, hallways, outside, hobby shop, basement, and garage. You really want to stay in doors with this one. Even on a day I thought to myself there is 'no wind' out here, the slightest breeze would send it going by by.
Controls: The controls are your standard stuff for these type of micro helicopters. Left stick is the speed of the main dual blade rotors. The faster they spin, the faster you go up. The slower they spin, the more you go down. It was very easy to find a happy medium where you could let go of the controls and just hover. It's always fun to get it into a hover and then hand it to someone and watch the look on their face. The right stick controls left and right rotation, while forward and backward on the stick controls forward and backward movement. Pushing forward or back causes the mini rear rotor blade to kick into action and tilt the heli forward or backward causing the rest of the craft to follow. It was surprisingly easy to navigate and put the helicopter exactly where I wanted to. I was landing in tiny areas, navigating between tight spaces, and never felt like I was out of control.
Power: It's powerful enough to zip around your rooms and office no problem. The only situation I was ever wanting more power was during my testing outside, and basically it all came down to that tiny rotor on the back just didn't have enough oomf to fight against the wind.
If you work at it, you can get a good combination of tilting forward and up movement to get some speed going forward which was fun.
Broken Parts: Nothing broke, and we were pretty hard on it doing dumb stuff. Crashing into the veiling, running into people, trying to give Cubby a hair cut, and even handing it to people that have never flown. We crashed hard many times, and no broken parts. That being said, the Hobby Town website, as well as our local Orland Park Hobby Town had a supply of parts in stock in case we did break anything.
Misc Notes: Charge times from the controller were 30-40 minutes, and you probably get about 7-10 minutes of flying fun out of that. It's nice to be able to charge from the controller, especially when you are out and about, and don't have another charger with you, but obviously it's going to be a little slower than if you were charging that 1s lipo on a real charger.
There is a nice headlight on the front of the heli, not just for bling, but to help you see what direction you are facing. When flying far away during our test, and trying to navigate rooms I was not standing in, the light helped point the way because it's difficult to tell what way you are facing since it's pretty small.
It's not the cheapest Heli on the market, you could go get one of those $20 ones from the mall, but with this one, if you break a part, it's probably $5 and the parts will be in stock or online! If you break a part on your $20 mall heli, you are probably throwing the whole thing away because you are not going to get parts.
Overall it was very easy to fly for anyone with any rc experience, and for people that have never flown a heli, they were able to pick it up and fly after just a few test flights. While cars and trucks are fun to drive, being able to fly a heli is pretty exciting for the newbie, and can bring a smile to anyone's face.
---
As with all of our stuff, if you see us at a bash, stop by and check out the vehicles we have with us. We may let you take a test drive, and at the very least get you some stickers!
SUMMARY
Time To Bash – 9/10 -Charge the lipo in the heli and go. Charging with something other than the controller will be faster.
Workability – 8.0/10 – Everything is made to be repaired, taken apart, and fixed. It's a tight fit because it's small, but can be done.
Car Show Rating – 8.0/10 – Looks are decent, but there are some flashier light shows out there.
Bash-A-Bility – 10/10 – This thing has dropped out of the sky and ran into walls and chairs a dozen times, no issues so far!
Fun Factor – 8.0/10 – It's pretty fun buzzing around the office and taunting Cubby like King Kong. Heli's always bring the laughs.
Handling – 8.0/10 – Height control is solid and easy. Turning as well as flying forward and backward are good and accurate. No problems getting to where I wanted to go.
Value- 9.0/10 – At $40, it's one of the cheapest micro heli's on the market WITH part support. You may find a cheaper one at the mall, but good luck when something breaks!
Big Squid Rating – 8.5/10 – Tentacles.. It's a fun little heli, and the parts availability at your local Hobby Town is nice. More companies should pay attention to this!