Around the Office – July 7, 2011 – Crazy Busy Edition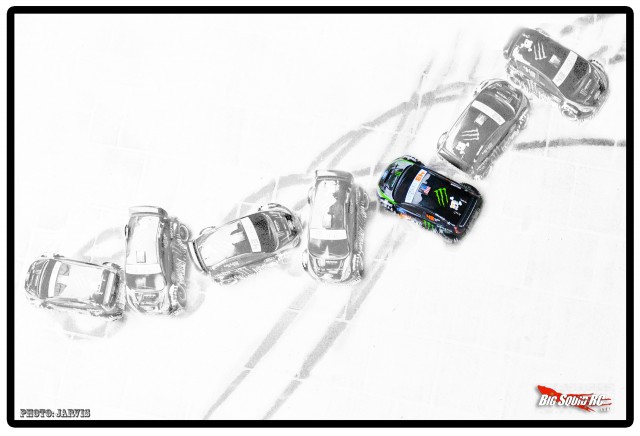 Things have just been crazy busy around the office lately. There are a million things going on, and it's one of those situations when it rains it pours! Before I get into it, I want to tell you about something new. Paul Jarvis, a good friend of Big Squid RC who's a pretty amazing photographer, has been nice enough to send us some of his awesome photo's to put on the site. They are so cool, a few of us were using them as desktop wallpaper, and we thought we should share with the rest of the world! This is just a intro for it, and after this we will try and provide them in several different standard desktop sizes so you don't have to worry about scaling them yourself. Your PC will scale them or center them for you anyway, but the easier we can make it the better. You can grab the full res of this one right here. Thanks Paul! Hopefully this will be a regular segment. Feel free to drop me a line if you have any thoughts or suggestions, or send us your own pics to pics (at thingy) bigsquidrc.com
Many of you have seen that we are looking to add to the BSRC crew. Thanks to everyone that has sent us an email so far. If you haven't yet, but you think you would make a good team member, drop us a line soon!
We are getting close to that 700 mark on Facebook, and you know what that means right? Giveaway time. This time Cubby is going to come up with some crazy 'Cubby Contest' to give away a vehicle. So if you are not a friend on Facebook yet, make sure to hit the like button and get us past that 700 mark and see what Cubby comes up with to give this thing away. I'm pretty sure I have killed the idea of everyone sending in pictures of their wives/gf's and he just pics a winner….lol.
Don't forget BASH-A-PALOOZA at RCX is coming up August 6th!! So save the date, and if you are in the area, come on out and bash with us, it's going to be a blast.
Some of the reviews coming we have the Thunder Tiger Sparrowhawk XXT and DT12 in the works, as well as a mini helicopter we picked up someplace you would never expect. We have a shootout in the works, and all sorts of other stuff.
That's it for now, comments or questions feel free to drop us a line.
-Brian