ARRMA Granite Mega Monster Truck GIVEAWAY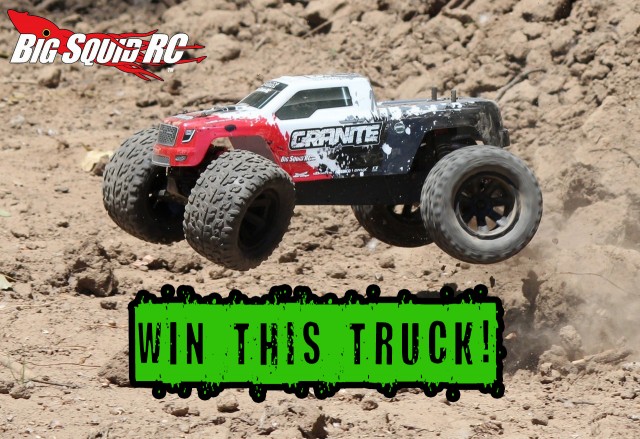 Since we just did a Review of the ARRMA Granite Mega Monster Truck, it seemed like a good time to have a giveaway for one! Don't worry, the winner will receive a brand new one, not the one we used and abused during the review.
We have heard people comment that they like the short contest times instead of the long drawn out ones, so your wish is our command! The deadline for entries is September 18th, 2014 at 11:59pm CST. That's like 3 days! A winner will be announced sometime on September 19th. A random winner will be chosen from all entries received by our software.
Don't forget to check out the ARRMA Granite Mega Review to read about what you might be winning!
What are you waiting for.. get entered! Please help us spread the word on this one. We want to show ARRMA our appreciation so hit that share and like button! Lets see how many entries we can get in such a short time! If you guys surprise us, maybe we will surprise you… hint hint.
Good luck! Remember you can score new entries every day!