ARRMA Granite Winner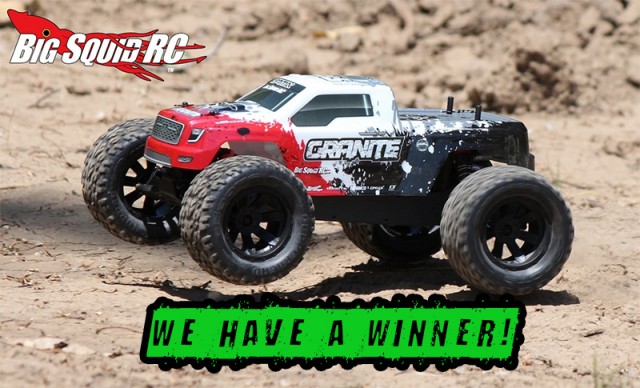 We have a winner in our latest ARRMA Granite Mega Giveaway!!
Congratulations to Clinton M. from San Bernadino CA. We will be sending an email to get your shipping information!
Thanks so much to ARRMA and Hobbico for hooking us up so we could give one away!
Didn't win this time? Here's a little secret… check back Monday!