ARRMA RC – Brushless Versions, Hop Ups and a New Controller?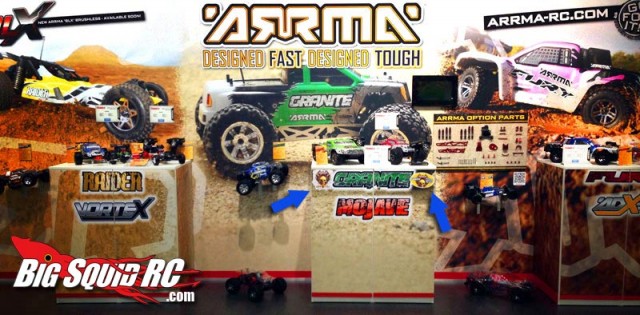 The folks from ARRMA have finally announced the new brushless versions of their line of vehicles. We have been waiting on this for a while! Their new line has BLX attached to the name. So the ARRMA Granite BLX will be the brushless version. The new versions promise TONS of improvements over the previous models as well like waterproof ESCs and servos.
Here are a few shots of the ARRMA booth at the Nuremberg Toy Fair. Notice the awesome Basher Approved Logos!
In these shots you can also get a look at their new controller, and a line of -hop-up parts! Looking forward to those and that wheelie bar!
Grabbed a few images off the ARRMA site.

Looking for more ARRMA News? or maybe want to see why they have that Basher Approved Logo in their booth?