ASK Cub Reporter, 06.28.2012, Version- I Leave You Longing For Real Answers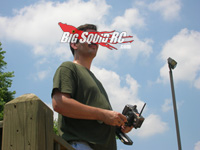 HPI Bullet Parts
Hoi Bigsquid,
Mij name is Jeroen B and i am from Holland. I just read that a part was broken from the HPI bullet. 2 years ago I bought a HPI Bullet MT and a do have a lot of parts. Perhaps I can help you. Can you tell me what part(s) you need?

My experience with this car is great. Until now I only broke 2 parts
– Front hub carriers had a tear. I want to replace it with an upcoming hop up form HPI. I have already seen it at the toyfair in Nurenberg.
– I bent a centre driveshaft. On forums I am reading that the early models have that problem.
– oh ye I broke a shock tower (my own folt. I landed on the back on concreat after jumping 10 feet (skatepark).
For the rest I did do hop ups (anti bending plates en front plate en CVD shaft set). Recently I replaced the esc with the new HPI and that's much better. Meer power en I like my truck!!
If you need a part and I have it I will send it to you no charge! (because I think you have a great website)
I hear from you

Jeroen B.
Cubby– Well howdy there Jeroen, and mucho thanks for the email. Be sure and send us an email with your mailing address so we can hook ya up with some stickers.
While it is good to hear that you've had good luck with your HPI Bullet, ours is still sitting, still broken, and still collecting dust. The parts we need aren't available here in the states, not via hobby shop, and seemingly not from HPI USA. "Sigh" Truly a shame, it seems like a good platform that would be fun to bash. Trust me, we want to be running this thing!
And… Jeroen, I am very thankful of your offer to send us the parts we need all the way from Holland, but I must thoughtfully decline. We'll get the parts (eventually) and grade our review accordingly. But… next time I am in Holland I will look you up and we can bench race over a fringed bottle of Dom. Till then my new friend, have fun bashing your Bullet and keep in touch.
---
flysky
have you guy checked out the now not so new flysky gtb3 most of our club uses them and their great for the money thanks for all the great reviews.
lance
Cubby– No Lance, I am not a big fan of the FlySky FS-GT3B (for you guys who don't know what it is, it's a low end transmitter). I really didn't like the wheel or the spring used on the steering. I am not the type of person who believes everything cheap is junk and everything expensive is great, I'm the type of person that will give cheap gear an honest chance to prove its merit, but after using one for a couple hours there are just many more transmitters on the market I'd rather use. But… I've seen several people use them at the track and bash spots, most had good luck with them and one even raved about how much he liked his.
Thanks for the props on the reviews, we've got way more stuff around here to review than I think we could ever get too, but if you talk to the guys selling the FlySky transmitters tell'em to shoot one our way, we've got another transmitter shootout in the works.
---
Tire Compounds

I can't decide which compound I should buy my new tires in. Should I buy a softer compound for more grip or a harder compound for longer wear?

Jeremy H.
Cubby– If you are a "core" basher you'll probably want to go with a harder compound like Pro-Lines M2. Bashers tend to run on a wide variety of surfaces including on-road, and if you buy a soft compound you simply won't have any tread left after a few hard runs. If you are a racer type you'd typically look at the compounds like this- run softer for cooler, wetter, or less abrasive conditions, and run something harder in hotter, dryer, blue groove, or more abrasive conditions.
---
That's it for this week, shoot me your questions, riff-raff, and whatever is on your mind to Cubby at BigSquidRC dot com. If we use your question on the front page you'll get some free stickers, and if I pick yours as question of the month I'll shoot ya a free t-shirt. Btw… we can't send stickers through email (duh), so yes, we'll actually need your physical address to send goodies to.
YOUR Cub Reporter