ASK Cub Reporter, 07.24.2013, Version- Bringing On The Questions, Rip'n Out The Answers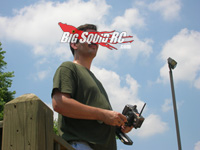 Ask Cubby – OK, I will
Cubby,

I love what you guys do – the website is my go-to site for what's going on in RC. However, I do have one question/complaint – the letters in Thursday's "Ask Cubby" section are barely legible. Would it be possible (and not blasphemous) to ask that you consider changing the font to one that doesn't look like a 4th-grader printed it? I understand that's what you're going for, but still, I'm an old fart and it's hard to read, even with the bifocals.
Thanks, and keep up the good work,
Best,
Mugsy
Cubby– Yo hey Mugsy, thanks for the email.
Back when "ASK Cubby" got started the readers questions were in a normal font, or maybe in italics, I don't remember, any which way they were easily legible. Maybe a year or two into it the powers that be decided the column would look better in a 6 year old girls handwriting. We've had numerous complaints over the years and I think maybe Jeff has tried a couple of different fonts in an effort to make them more readable, but they didn't pan out either. I'll get on Brian again to try something different that is hopefully easier on the eyes.
---
LHS sucks
Hey Cubby,

So I have been in the hobby for about 15 years now and although a lot has changed over the years, one thing remains constant…. hobby shops terrible customer service. I have had hobby shops come and go (read terrible service no surprise they went under) where I live, but even the ones that have stood the test of time have crappy customer service. You walk into these places like you are disrupting them, not a valued client. Furthermore, they won't price match with online. I understand their overhead, but if they price matched they would have greatly profited from me and others like me over the years. Oh and they never have anything in stock and say they will order it…. I can do the same thing straight from Tower. Seriously what gives? Why aren't these shops ran like a BUSINESS…. Your customer is your #1 priority. Especially ones like myself who will spend a great deal of money with them over time. It is for these reasons my shop of choice is and will remain Tower Hobbies because they treat customers like valuable assets.

On a side note, we now have 25+ 4-wheel independent suspension short course trucks with all kinds of stupid variations. When is someone going to step up to the plate and make a legit 1/10th scale (slash sized) solid axle 2wd truck like a real Trophy truck, pro 2, or SST truck??? Yes I know about the Thunder Tech junker or the RC4WD $250 conversion…. Both of which are not wide spread and way over priced. And then HPI's failed mini trophy where they decided to model the only real truck in its class that had 4 wheel independent suspension which is just stupid. I was on their pre order list for two of them before pictures showed it to be independent rear suspension. How many more 4 wheel independent 2wd short course trucks do we need?!?!? Lets get some solid axles!!!! Yes they won't handle great, but who cares…. They would be bad ass!

Your loyal reader,
-Casey
Cubby– Hey now Casey, thanks for the email.
The BigSquidRC Bash Crew is pretty spoiled when it comes to LHS's. Our STL guys have Checkered Flag which is an outstanding hobby shop, our Champaign crew has Slot & Wing and Hot Slots, while our Chi-Town guys have Leisure Hours and HobbyTown USA Orland Park. Those places have knowledgeable staffers that live the lifestyle and some pretty vast inventories.
However, as you know first hand, there are a lot of sub-par hobby shops out there. You have the types that simply don't do rc, being more train shops or Dungeon and Dragons, then you have the types that seemingly only stock rc to fill up shelf space and have little to no parts support.
At the end of every Cub Report I say to "support your local hobby shops when ya can", fully realizing that many hobbyists either have a poor LHS or simply don't live near one at all. For those people, places like Tower Hobbies and A-Main are really the best option.
Why aren't some of the crappy LHS's run better? Well, if their doors are still open they are doing something right, but it might be with trains not rc. Just try and do your part to help them, express your concerns with the owner and buy rc gear from them when you can.
Now, about a true to scale solid axle short course truck… I know of one "major" manufacture that had one in the works, but it has yet to materialize. The handling downsides might have killed that project. But… with everything scale being as hot as it is right now, I wouldn't be surprised to see one pop up before Christmas. 🙂
---
That's it for this week, the amount of emails I've been receiving lately has been overwhelming. I do read every one, but due to time restraints don't sit around holding your breathe for a reply. With that said, the emails I find most interesting will be used here in ASK Cubby. If your letter makes the front page you'll get a free sticker pack, while the email I proclaim as "letter of the month" gets its writer a free t-shirt. Cubby at BigSquidRC.com is my email address, don't be shy, shoot me what's on your mind.
YOUR Cub Reporter